With the Affordable Care Act facilitating an explosion of drug rehabilitation centers, the addiction recovery business has become fiercely competitive. Webrageous helps centers stay ahead of the competition through laser-focused pay-per-click ad campaigns.
(PRUnderground) March 16th, 2022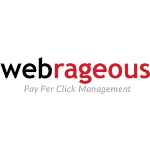 More than a decade ago, the Affordable Care Act established a requirement that private insurance companies pay for addiction recovery services. This celebrated change paved the way for people to get the help they needed even as the opioid epidemic took hold. But it also created an explosion of treatment centers fighting for their share of business. Webrageous specializes in helping these centers get noticed online through strategic pay-per-click advertising.
"Between the opioid crisis and COVID-19 driving up substance abuse, there are plenty of people in need of addiction recovery services, but it takes savvy advertising to stand out," said David Chapman. Chapman is the president of Webrageous, which started out specializing in Google Ads management for law firms but has expanded to focus on the drug rehabilitation industry as well.
Chapman said that haphazard advertising won't cut it with over 14,000 treatment centers vying for a piece of the U.S. addiction recovery market.
"There are fly-by-night organizations out there using very aggressive marketing tactics and bait-and-switch ploys," said Chapman. "They can lure people in ahead of legitimate treatment centers if those centers aren't running effective Google Ads campaigns."
Chapman said the secret lies in writing ads that resonate with the target audience, focusing on mobile users, tracking conversions—not just clicks, and constantly monitoring and tweaking campaigns.
"Treatment centers cannot afford to put their PPC advertising on auto-pilot. If they aren't constantly testing and adjusting their campaigns, they'll easily get edged out by the competition."
Webrageous maintains an A+ Better Business Bureau rating for their PPC management for attorneys and addiction recovery centers. They boast an 85% retention rate, which is exceptionally high for the industry, and were recently recognized as a "Top B2B Company" by Clutch.
To learn more about Webrageous and how they are helping addiction recovery centers maximize return on their pay-per-click investment, visit www.webrageous.com.
About Webrageous
Webrageous is a leading pay per click management firm in the United States. They are composed of PPC management specialists who take time to learn the needs of their clients. From there, they tailor a custom PPC plan for them.
The post Webrageous Helps Drug Rehabs Use PPC Advertising to Stand out in a Crowded Field first appeared on PRUnderground.
Press Contact
Name: Webrageous

Phone: 1-855-736-6285

Email: Contact Us

Website: http://www.webrageous.com/
Original Press Release.