With bankruptcy filings at their lowest since the 1980s, many bankruptcy attorneys are feeling the pinch, but Webrageous is leveraging niche experience with legal industry PPC ads to keep leads flowing.
(PRUnderground) January 6th, 2022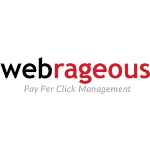 With bankruptcies reaching Reagan-era lows, it can be a tough time to be a bankruptcy attorney. However, many of these attorneys are finding robust returns on their advertising investment with the help of Webrageous, a pay-per-click advertising firm with services geared especially to lawyers.
For the first eight months of 2021, the New York Law Journal reported a 26.3% decrease in bankruptcy filings across all chapters for the same period during the previous year. Webrageous has been honing their niche experience in the bankruptcy arena to help these attorneys thrive in spite of the decrease. Their website hosts numerous testimonials about their PPC management success with bankruptcy lawyers, including those from attorneys who might otherwise have foundered in the current economic climate.
"The last two months have been my biggest for lead and case filing since opening my firm, despite the fact that bankruptcy filings are at historic lows," said attorney Michael Jones of The Jones Law Firm, LLC in Reynoldsburg, Ohio, crediting this surge to Webrageous' PPC techniques.
The legal field is one of the tightest for pay per click ad competition. As such, a one-size-fits-all PPC firm is often a poor choice, but Webrageous' attorney-focused strategies help their clients stand out.
"We find that many attorneys are failing to get adequate return on their investment, largely because they're not targeting the most profitable keywords for their legal niche. They're also losing out to click fraud, and their campaigns are on auto pilot," said David Chapman, Webrageous President.
Chapman's firm takes a different tack with their Google Ads management for law firms, constantly scrutinizing and tweaking campaigns to generate some of the highest returns in the industry.
Webrageous has an 85% client retention rate — a rarity in a notoriously high-turnover industry. They maintain an A+ Better Business Bureau rating and have been named a Top B2B Company by Clutch. To learn how Webrageous is helping bankruptcy lawyers grow their practice in spite of the challenges posed by the current economy, call 855-945-1596 or visit their website at www.webrageous.com.
About Webrageous
Webrageous is a leading pay per click management firm in the United States. They are composed of PPC management specialists who take time to learn the needs of their clients. From there, they tailor a custom PPC plan for them.
The post Webrageous Drives Up Pay Per Click Ad ROI for Bankruptcy Lawyers Even As Filings Plunge first appeared on PRUnderground.
Press Contact
Name: Webrageous

Phone: 1-855-736-6285

Email: Contact Us

Website: http://www.webrageous.com/
Original Press Release.