Customizing, designing, building unique bikes from scratch and manufacturing bike parts for bike lovers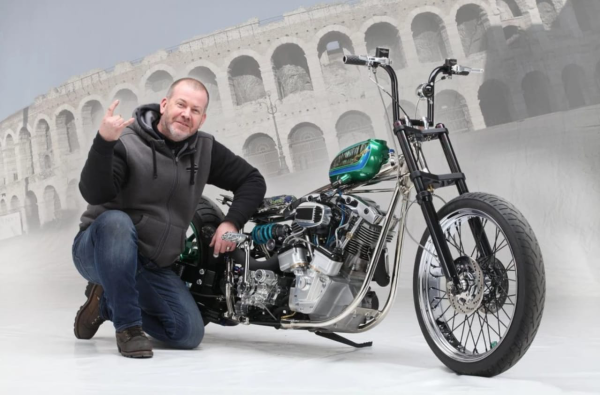 Rocket Bobs, a custom bike shop is giving bike fanatics a new and thrilling experience with their bikes. It is quite common for bike lovers to find it difficult to see the perfect bike that fits their needs and requirements. Bikes in local shops might be too cheap, too expensive, or just not have the right specifications that a bike fanatic might need. Rocket Bobs is bridging this gap with its customized motorbikes.
The motorcycle company based in Swindon specializes in building and modifying high-end titanium bicycles to suit the needs of clients. The team at Rocket Bobs works with clients to create custom composite frames more suited for their riding needs and style. Clients looking to get custom build bikes based on an idea they have or parts ready to be assembled can have their needs met at Rocket Bobs as they are assured of getting a unique bike.
With Rocket Bobs, bike fanatics are assured of getting all the required parts they need to build their dream bike. This is as the bike shop is an authorized dealer for hundreds of brands and can supply everything they need for custom motorcycle projects.  
Rocket Bobs also provides the personalization of Harley-Davidson Motorcycle's original equipment. The team at Rocket Bobs is obsessed with quality which is why it strives to ensure that they do not produce cheap motorcycles with cheap components. Instead they produce great ones such as the Harley Rocker "C" Blackbird which is the beast of custom-built bikes that any self-respecting biker would love to own.
Rocket Bobs also provides maintenance services for bikes to keep  them running smoothly and efficiently. The team can also modify parts to fit into bikes depending on clients' specifications. Furthermore, the custom bike shop manufactures bike parts and even help clients sell their bike.
The excellent service provided at Rocket Bobs has won them a number of awards including European Biker Build Off Champion 2019, The World's Best V-Twin Custom 2018 at the Harley-Davidson 115th Anniversary Event in Prague (Czech Republic), Artistry in Iron, Master Builders Championship at Las Vegas Bikefest (USA), 1st in Modified Harley 2019 and Best in Show 2017 & 2018 at Motor Bike Expo, Verona (Italy) and Best Radical 2018, Best in Show 2013 & 2017 and Best Engineering 2016 at the International CustomBike Championship (Germany).
At Rocket Bobs, bike fanatics are assured of getting more than parts and customization for their bikes. With over 35 years of experience in the industry, clients are assured of getting experience, knowledge, pride, and excitement with Rocket Bobs. Clients also get a cost effective experience as the team does not charge for their time or level of expertise as it is already included in the price of the parts.
For more information on Rocket Bobs, visit their website - https://www.rocketbobs.biz/
Media Contact
Company Name: Press Release Wire
Contact Person: Alex Wire
Email: Send Email
Phone: 08003573917
Address:80 Paul Street
City: London
Country: United Kingdom
Website: pressreleasewire.com