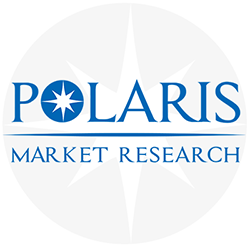 Polaris Market Research
The new published report by Polaris Market Research, the global Satellite Data Services Market is anticipated to reach USD 20.9 billion by 2028 and is expected to grow at a CAGR of 20.9% during the forecast period
The global satellite data services market size is expected to reach USD 20.9 billion by 2028 according to a new study by Polaris Market Research. The report "Satellite Data Services Market Share, Size, Trends, Industry Analysis Report, By Application (Scientific, Administrative, Commercial); By Industry Vertical (Defense & Security, Energy & Power, Agriculture, Environmental, Engineering & Infrastructure, Marine, Others); By Region; Segment Forecast, 2021 – 2028" gives a detailed insight into current market dynamics and provides analysis on future market growth.
Key factors esteeming the industry growth include the rise in trend and implementation of satellite data services across numerous industry verticals along with the ever-increasing rate of miniaturization of sensors and increased private investment in the development of new space startups. 
Some of the primary factors propelling the growth of the market include major innovations in geospatial imagery analytics along with increasing integration of big data, cloud computing, Artificial Intelligence, machine learning, and rise in privatization of the space industry. Additionally, increasing penetration of technology, growing demand for satellite imaging, and rising need to understand the impact of the environment on a global platform are complementing the substantial growth of the market. 
Request A Sample Report At : https://www.polarismarketresearch.com/industry-analysis/satellite-data-services-market/request-for-sample
Competitive Insight:
Market participants include Birdi Ltd, Airbus S.A.S, Ceinsys Tech Ltd., BlackSky, Earth-i Ltd., DigitalGlobe, Geospatial Intelligence Pty Ltd., EAST VIEW GEOSPATIAL, INC., Harris Geospatial Solutions, Inc., Gisat S.R.O., ICEYE, LAND INFO Worldwide Mapping, LLC, ISI, Trimble Inc., Planet Labs, Inc., Planetobserver, SPECTIR, Satpalda Geospatial Services, and Ursa Space Systems, Inc. are some of the key players operating in the global market.
Several manufacturers are often backing to opt for varied marketing strategies to expand their business operations. In July 2021, Glasgow-based communications startup R3-IoT bags funding of USD 4.3 million (£3.1m), intending to expand its technology with end-to-end data services.
Request for Discount Pricing with Your Specific Research Needs At: https://www.polarismarketresearch.com/industry-analysis/satellite-data-services-market/request-for-discount-pricing
Market Insight:
In June 2021, OneWeb, a UK company, has uncashed funding of USD 500 million from Bharti Global. The deal defines that Bharti will now have a 39% share, thereby making it the largest shareholder in such a product provider. In addition, the surge in focus towards the demand for earth observation satellites and increasing advancements in geospatial imagery analytics are the few other integral factors accelerating the satellite statistics services industry growth during the forecasting years.
However, strict government regulations for the adoption of the product and a dearth of committed launch vehicles for small satellites are expected to hamper the industry growth. Apart from this, the rise in the proliferation of machine learning and artificial intelligence technologies is spacer sector further paving the industry growth.
Based on application, the commercial data service segment accounted for the fastest CAGR in the global industry, owing to the wide-ranging usage of satellite imagery for multi-scale geological mapping. Whereas the administrative product data services segment contributes the maximum stake in the overall market. Factors such as integrating big data analytics with imagery allow organizations to rapidly map urban development, which may contribute significantly to segment growth.
Regional Analysis
North America dominated the satellite data services market and accounted for the highest revenue share. The regional market is expected to continue its dominance in the years to come, owing to the increasing availability of sophisticated infrastructures to conduct space programs and the rise in adoption for commercial satellite imaging across a wide range of industries. The regional market in the Asia Pacific region is expected to register a rapid growth rate, on account of the increasing adoption of data analytics for satellite imagery by government bodies.
Have Any Query Or Specific Requirement? Feel Free To Ask Our Industry Experts At : https://www.polarismarketresearch.com/industry-analysis/satellite-data-services-market/speak-to-analyst
Polaris Market Research has segmented the satellite data services market report on the basis of application, industry vertical, and region:
Satellite Data Services, Application Outlook (Revenue-USD Million, 2016 – 2028)
Scientific
Administrative
Commercial
Satellite Data Services, Industry Vertical Outlook (Revenue – USD Million, 2016 – 2028)
Défense & Security
Energy & Power
Agriculture
Environmental
Engineering & Infrastructure
Marine
Others
Satellite Data Services, Regional Outlook (Revenue – USD Million, 2016 – 2028)
North America
Europe

Germany
UK
Italy
France
Spain
Austria
Netherlands

Asia Pacific

China
Japan
India
Indonesia
Malaysia
South Korea

Latin America
Middle East & Africa

UAE
Saudi Arabia
Israel
South Africa
Other Studies Relevant to this industry: https://www.polarismarketresearch.com/industry/Information-and-Communication-Technology
About Polaris Market Research
Polaris Market Research is a global market research and consulting company. The company specializes in providing exceptional market intelligence and in-depth business research services for our clientele spread across different enterprises. We at Polaris are obliged to serve our diverse customer base present across the industries of healthcare, technology, semi-conductors and chemicals among various other industries present around the world. We strive to provide our customers with updated information on innovative technologies, high growth markets, emerging business environments and latest business-centric applications, thereby helping them always to make informed decisions and leverage new opportunities. Adept with a highly competent, experienced and extremely qualified team of experts comprising SMEs, analysts and consultants, we at Polaris endeavour to deliver value-added business solutions to our customers
Media Contact
Company Name: Polaris Market Research and Consulting
Contact Person: Likhil
Email: Send Email
Phone: +1-917-985-9017
Address:30 Wall Street 8th Floor, New York City, NY 10005, United States
City: New York City
State: US
Country: United States
Website: https://www.polarismarketresearch.com/industry-analysis/satellite-data-services-market