Portable freezer allows users to seamlessly chill and freeze food and drinks with a battery-powered device that also brings solar energy as an option

LiONCooler Pro, the World's First Battery-Powered and Solar Freezer, was launched on Kickstarter, at "https://bit.ly/3nejinc", to offer users all the advantages, features and reliability of home refrigerators, but it in a portable fridge and freezer powered by a large capacity battery.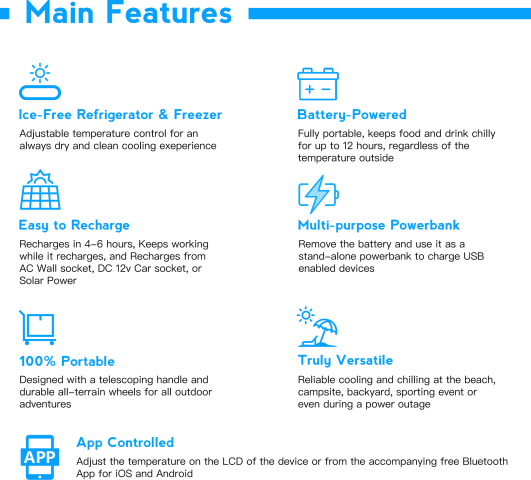 Whether it's hot or cold outside, LiONCooler Pro works even in the most extreme temperatures due to its quality DC compressor and long-life Lithium-ion battery, giving users up to 12 hours of uninterrupted refrigeration or freezing of food and drinks. This unique cooler puts ice in the past since it keeps food and drinks dry, clean and at an adjustable temperature without the usual mess and soggy results of typical freezers that require ice to work.
The device's battery is removable and can be charged using an AC wall outlet, a vehicle's DC 12v socket, or a solar panel. The charging cycle only takes 4 to 6 hours, and the cooler can continue to work while charging. The removable battery can also work as a stand-alone power bank for any USB chargeable device.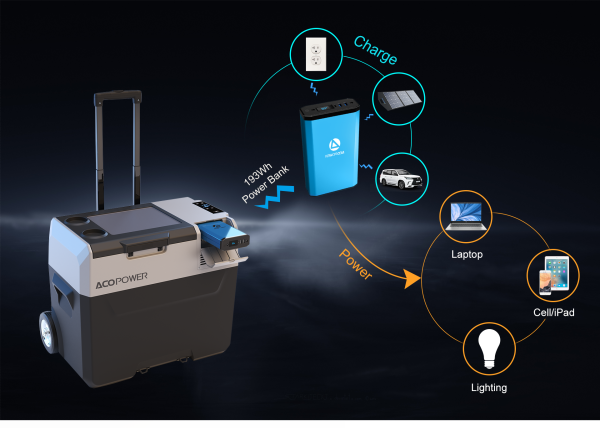 LiONCooler Pro supports both refrigeration and freezing functions, powered by its high-quality LG Compressors. The user can simply adjust the desired function from the device's digital LCD display or using the free Bluetooth App for iOS and Android. From -20℃ freezing to a milder adjustable chilling function, the device is not affected by external weather conditions.
On the other hand, the cooler is also designed to be as convenient as a trolley bag. With a telescopic handle that the user can pull, LiONCooler Pro can be effortlessly dragged anywhere, without lifting or holding it, powered by its robust all-terrain 6 inches extra-large wheels.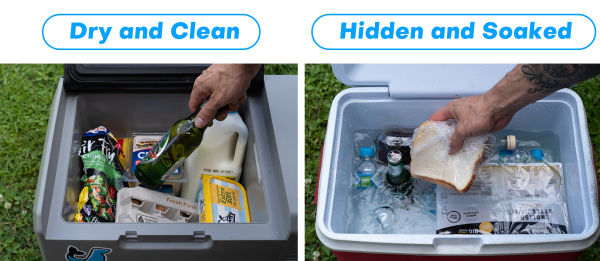 The insulating lid can be removed to keep food and drinks at hand, or for easier cleaning of the lid and the inside compartment. LiONCooler Pro is also expecting to capture the attention of outdoors enthusiasts due to its solar panel, which allows for the device to be charged through solar energy. This is especially important for users who want to go completely off-grid.
LiONCooler Pro comes in three available capacities, catering to different requirements from users: from 30L to 50L. For more information, please visit "https://bit.ly/3nejinc"
About LiONCooler
LiONCooler products are all designed by our parent company ACOPOWER. ACOPOWER is dedicated to making off-grid living easy with its solar and mobile power products for auto, caravan, RV, boat, tiny home and cabins. We proudly design our products from Los Angeles, leading the way in developing advanced yet easy-to-use battery solar freezers, portable solar panels, solar generators and off-grid solar systems.
Media Contact
Company Name: LiONCooler
Contact Person: Jeffery Tang
Email: Send Email
Phone: +1 909-321-4455
Country: United States
Website: https://www.kickstarter.com/projects/lioncooler/lioncooler-pro-battery-powered-and-solar-portable-freezer?ref=nncvki