Just 70 Minutes North of Tokyo by Tobu Railways, this 23-Acre Floral Fantasia is Recognized as One of Japan's Top Winter Illumination Spots.

ASHIKAGA, Japan - Nov. 15, 2021 - PRLog -- This year (2021) marks the 20th Anniversary of Winter Illuminations at Ashikaga Flower Park. The nearly 100,000 square meter / 23-acre floral fantasia, just 70-minutes north of Tokyo via Tobu Railways, has been ranked by General incorporated association YAKEI Convention & Visitors Bureau as the top place in Japan for viewing seasonal light-ups for six consecutive years! It was also selected as one of the "Three Great Illuminations in Japan" by Night View Summit 2017 and as one of "Three Great Illuminations in the Kanto region" by Night View Summit 2018. This year, there are more than 5 million illuminations, utilizing more than 5 million LED, power-saving-environmentally-friendly bulbs.

Watch the video: https://youtu.be/hlMALjT040o

Light-Up Schedule
Dates: Saturday, October 16, 2021 to Monday, February 14, 2022
Times: 3:30 to 8:30pm weekdays, until 9:00 pm on Saturdays, Sundays, and holidays. Nighttime Illuminations will start from 4:30 pm (from Nov. 13 until the beginning of January, After January the illuminations run until 9:00 and 9:30 pm respectively)
Closed: December 31, 2021
Daytime Schedule
(no light-up): 10 am to 3 pm
Night Club Admission Fee:
1,100 yen adults; 600 yen children
Exhibition Schedule
October 16th to Mid-November: "Collaboration of illuminations and Flowers," a Fusion of Lights and Amethyst Sage
Late November-Late December: "Flower Park Christmas," a Christmas Fantasy
New Year's Day-February 14th: "New Year Illumination" Co-starting Lights and Winter Peonies
This Year's Theme: "Fantasy to Light Flower Garden 2021"

Specific Highlights
Complete renewal of the "Flower Castle," which has been extremely popular since its introduction in 2017.
"Hikari no Hanachozu" is being exhibited for a limited time (until November 28) as a sponsorship project for the 100th anniversary of Ashikaga City! Enjoy colorful flower arrangements in finger bowls during the daytime and illuminations in the night.
"Hiikari-no-Fuji-no-Hana Monogatari": The Tale of Wisteria Illuminations. This is the enchanting story of the blooming wisteria in springtime, from first buds to full bloom to the deeply moving dance of the petals as they fall to the ground.
Special Light-up Anniversary cuisine at the restaurant (open until 30 minutes before the park closes.)
Access via Tobu Railways
Take Tobu Iseaki Line from Asakusa Station in Tokyo to Tobu Ashikagashi Station. Then Ashikaga City Bus (40 minutes) OR taxi (20 minutes), followed by a 5-minute walk.
About Ashikaga Flower Park
Ashikaga Flower Park
opened in 1968, and in addition to its winter illuminations wonderland, it is notable for its 350 Wisteria Trees, some as old as 150 years, which bloom early April to early May, weather depending. CNN chose this park as one of its
Dream Destinations for 2014
.
About Tobu Railways
TOBU Railway Co., Ltd. is a major Japanese corporation consisting of approximately 90 companies. The Tobu Railway covers the longest operating distance in Metropolitan Tokyo, leading to numerous tourist attractions including: Asakusa and TOKYO SKYTREE TOWN in Tokyo; Nikko and Kinugawa-Onsen, famous for its world heritage sites and hot springs; the Tatebayashi and Ashikaga areas, known for their blooming flower fields; and Kawagoe and Tochigi City, where the atmosphere of the old Edo era lives on. Tobu is also invested in a portfolio of hotels, including the newly opened The Ritz-Carlton, Nikko and FUFU Nikko Onsen Resort.
Media Contact
Marian Goldberg Marketing Communications, LLC
in conjunction with QBIC Factory, Inc
marian@mariangoldbergcomm.com
1-347-559-6462
Photos: (Click photo to enlarge)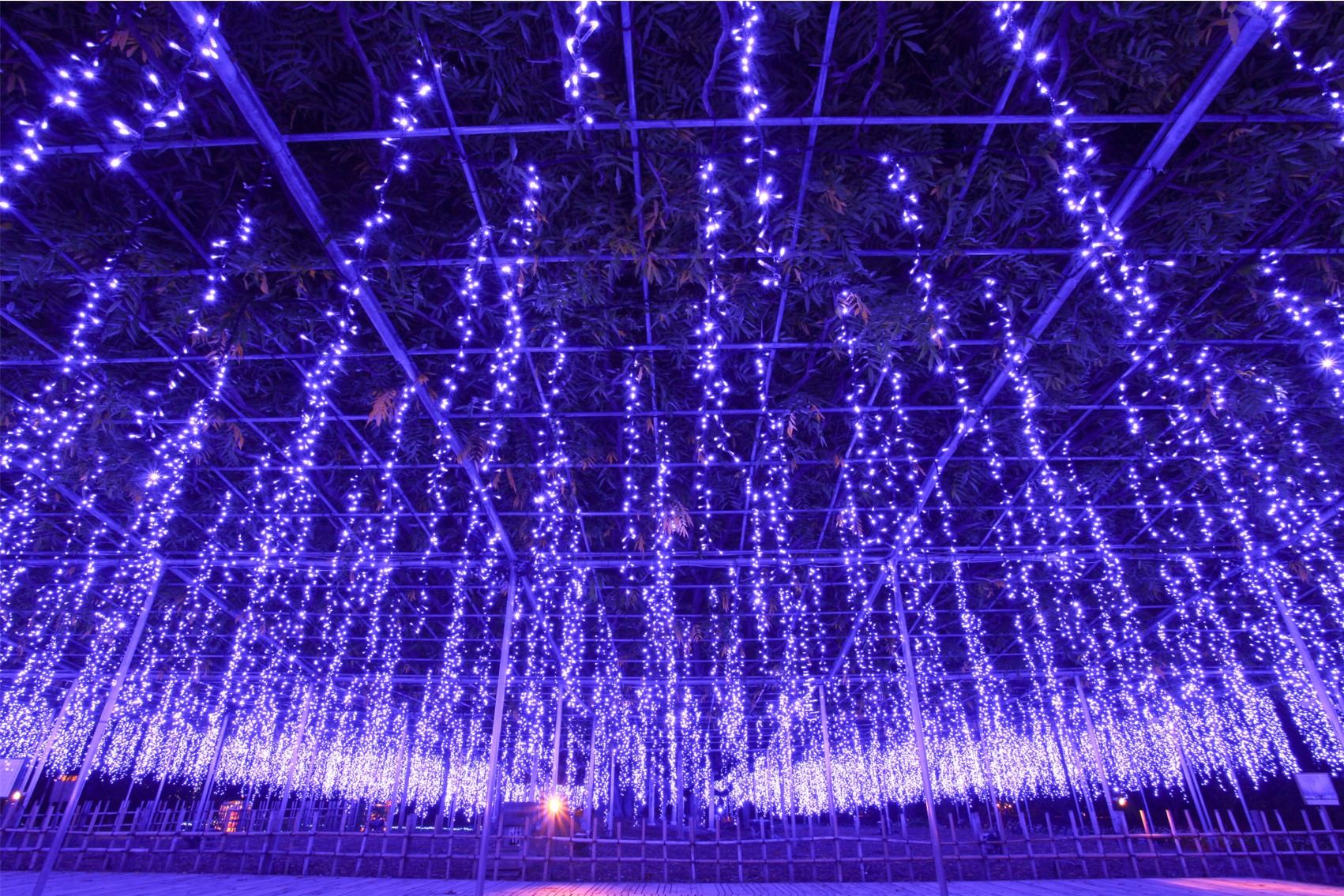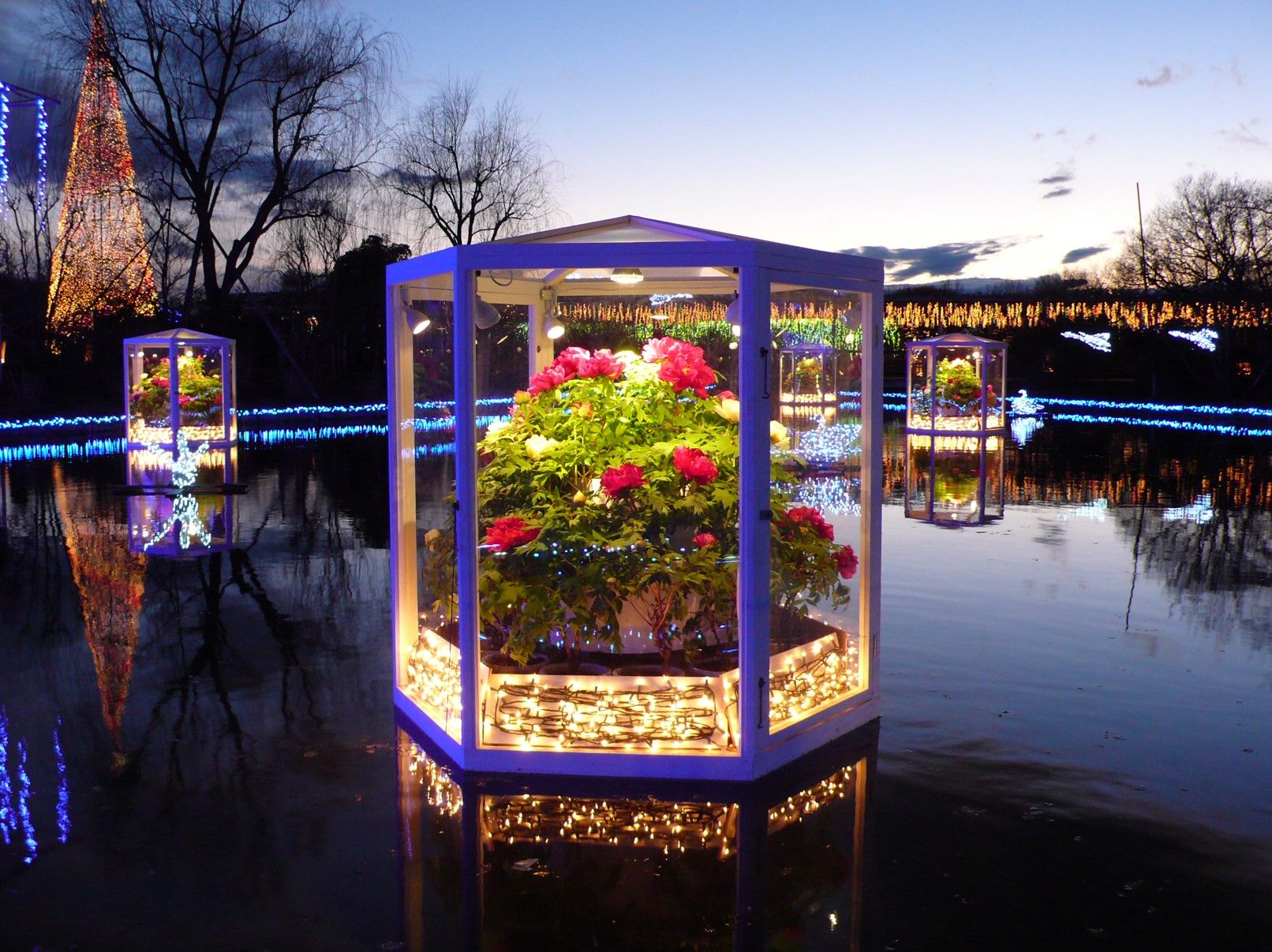 Read Full Story -
Ashikaga Flower Park Celebrates 20 Years of Spectacular Seasonal Light-Ups
|
More news from this source
Press release distribution by PRLog