(PRUnderground) November 9th, 2021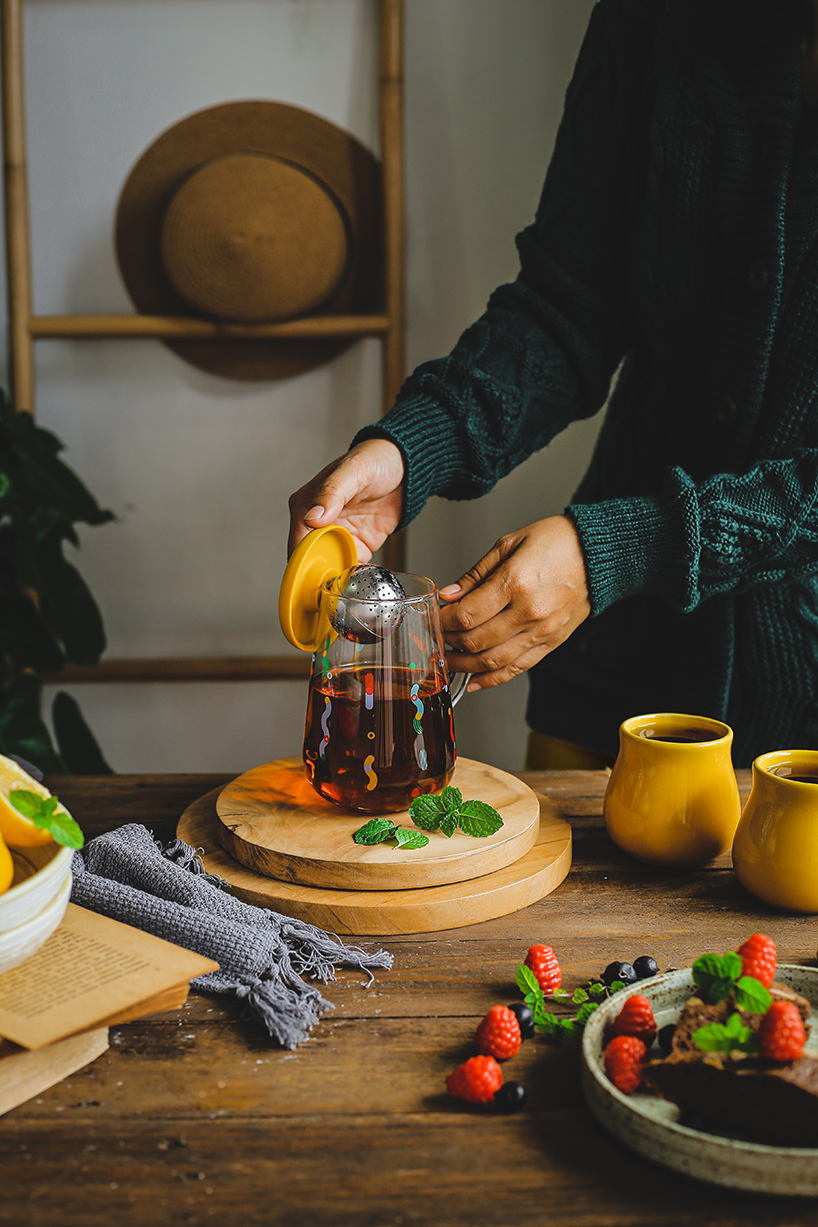 Get the Pong is proud to announce their innovative new teapot called OhTeavor will be available on Kickstarter on 9 November 2021. The unique design allows for brew-strength control while using creative visual aesthetics to completely change the brewing process.
OhTeavor is the evolution of 2019's successful Oh! T teapot. The updated design includes several improvements, including a unified lid that prevents water intrusion, diversified color choices, and a sturdier grip with enhanced ergonomics. These changes allow consumers to move the infuser for more control over brewing time and flavor.
The OhTeavor teapot uses proprietary patterning to help track water volume, ensuring that consumers always receive the perfect taste profile. It has the ideal capacity to quench thirst while enjoying a robust cup of one's favorite tea.
Get the Pong uses a thermochromic decal pattern to enjoy the visual experience of having a cup of iced tea. By sticking with the 3-in-1 magnetic strainer design, it only takes small movements to create individualized results. Since OhTeavor can brew hot and cold tea, there is something for everyone to enjoy with the updated woodpecker-inspired design when the lid is on its side, bringing a playful moment to the day. It serves as a reminder of nature and the growing processes that deliver world-class tea to homes and businesses globally.
OhTeavor only uses premium-quality materials. The teapot's heat-resistant, food-grade borosilicate glass can withstand sudden temperature changes of up to 170°C. The strainer is composed of food-grade stainless steel, while the lid is constructed of a unified, one-piece FDA- and LFGB-grade silicone design. The integrated structure, combined with the ergonomic improvements, creates a smoother user experience with enhanced taste adjustments.
Aroma and warmth are significantly enhanced with minor modifications to the original design with OhTeavor. The teapots and cups offer a more petite mouth and more rounding in the bottom to trap the tea's essence. An added concave keeps the infuser ball along the interior for additional control, ease of use, and brewing efficiency.
Get the Pong offers ideas that make everyday moments more memorable because one never forgets a smile. Each item provides a premium-quality design with a sense of humor while reflecting the notion that everything has a soul. This approach offers more opportunities to embrace happy moments with more consistency.
For More Information:
Kickstarter URL: https://www.kickstarter.com/projects/oht/a-magnetic-adjustable-tea-infuser-its-ohteavor
Contact:
Louise Loong
+852 2633 8496
Website:
About PONG Product Design
PONG is the brainchild of Red Dot award-winning designer Leo Yiu. With a focus on smart product design, PONG products are interesting, functional and beautiful. Modern in design but timeless in functionality, our products are built to inspire and last. At Pong, we believe that even the most common object has a soul. Every PONG product has a reason behind its design. They make sure their products are just a touch more unique than the ordinary, so that anyone can live each day smarter, anytime.
About Get the Pong
Founded in 2019, untainted by traditional thinking, Get the Pong pushes boundaries with a new vision. Innovation is the core of everything they do, creating products that are as enjoyable as they are practical.
 
Get the Pong looks at the world and see the need for something different. They set out to bring a touch of fun to everyday life. Quality products with a sense of humor. Get the Pong makes every day memorable because one never forgets a smile.
The post OhTeavor's Newly-Launched Innovative 3-in-1 Design Gives the Ultimate Control for the Perfect Cup of Tea first appeared on PRUnderground.
Press Contact
Name: Louise Loong

Phone: +852 2633 8496

Email: Contact Us

Website: https://www.getthepong.com
Original Press Release.