First-Ever Lower Middle Market Pursuits Report Recaps 2021 YTD Deal Activity and Illuminates Buyer Intent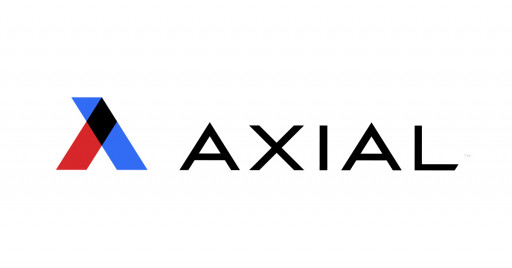 Axial Logo
NEW YORK - November 2, 2021 - (
Newswire.com
)
Axial, the largest online M&A platform serving American small and medium-sized businesses, today introduced the "Pursuit Rate," a metric that quantifies buyer interest in private companies as they confidentially go to market via the Axial platform. This unique metric reveals insight on the relative attractiveness of private companies and the buying and selling forces that shape individual deals. Perspectives derived from pursuit rate data are featured in Axial's "Lower Middle Market Pursuits" report, also released today, as well as expert commentary by senior dealmakers on M&A trends in lower middle market technology, consumer and HVAC industries.
Download the Lower Middle Market Pursuits Report
"Axial's Pursuit Rate metric shines a useful light on the black box of small business M&A activity, offering fresh insight on the relative exit attractiveness of small businesses. We're excited to make this historically hidden information available not just to the private equity and M&A community, but also to small business owners, who can benefit greatly from this visibility," says Peter Lehrman, founder and CEO of Axial.
Axial's Pursuit Rate reflects the ratio of prospective buyers that are engaging with a particular business relative to the overall number of buyers who were initially invited by the seller to explore the transaction. As a forward-looking measure, this information can illuminate specific category attributes that stand out in even the smallest, most niche segments of the lower middle market.
"Despite COVID-related disruptions, average Pursuit Rate across the lower middle market held steady in 2020; dealmakers had to find a way to stay busy even if they couldn't fully close transactions given Covid-induced uncertainties," says Dani Forman, Director of Marketing at Axial. "The dropoff in 2021 tells us that the influx of lower quality assets this year has prospective buyers thinking twice before making moves. We hope this inaugural Lower Middle Market Pursuits report is a useful tool for small business owners and dealmakers looking to understand these trends."
The data set used in the report has been aggregated and anonymized, and is based on the 3,500+ active Axial members and the 6,000 deals brought to market via the platform through Q3 of this year. The next edition of Lower Middle Market Pursuits will be released in early 2022.
Dani Forman, Director of Marketing
Axial
dani.forman@axial.net
View release
Axial is the largest online M&A platform serving American small and medium-sized businesses. The platform makes it easier, safer, and more effective for buyers, M&A advisors, and owners of small and medium-sized businesses to source opportunities, assess the quality and reputation of buyers, exchange critical deal information, and transact with one another. For more information on Axial, visit www.axial.net.
###
Press Release Service by
Newswire.com
Original Source:
Axial Introduces New Metric to Quantify Buyer Intent in Lower Middle Market M&A