Chemical Pump Manufacturer March Pump to Exhibit at SUR/FIN Surface Finishing Tradeshow November 2-4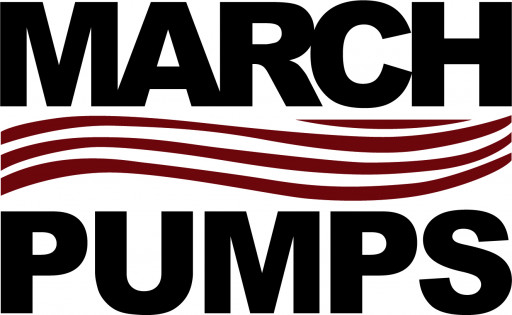 March Pumps
GLENVIEW, Ill. - November 1, 2021 - (
Newswire.com
)
March Manufacturing, a manufacturer of chemical magnetic drive pumps, will be exhibiting at the SUR/FIN surface finishing conference. The conference takes place Nov. 2-4, 2021 in Detroit, Michigan and will feature technologies, equipment and products that impact all parts of the surface finishing supply chain.
March Pump offers many chemical pumps that are equipped to handle the chemicals specific to surface finishing. In addition to various plastic materials, March can equip its pumps with a multitude of motors to best suit the environment. Additionally, several March pumps are self-priming. "Self-priming pumps allow for liquids to be pumped over the top of tank, versus gravity systems where the liquid flows through the bottom. This eliminates the chance that liquid will leak out from a fitting on the bottom of the tank," notes Marketing Manager Otto Zimmerman.
Flooded suction, notes Zimmerman, is also an important factor in surface finishing applications and is an available feature on March Pumps. Remove this entire sentence.
For details on whether a pump will accommodate a certain application, March Pump asks that clients contact them directly so that their expert team can make sure a given pump is the right fit for a client. March will have two application engineers at SURFIN. 
References
On Page 5 of the Chemical Guide, Plating Solutions include the common chemicals in the surface finishing industry: https://www.marchpump.com/wp-content/uploads/2020/01/march-pump-chemical-guide-rev15-2.pdf
Self Priming Pumps diagram: https://www.marchpump.com/wp-content/uploads/2019/11/march-pump-self-priming-general-installation-guide-0750-0404-1100-r1.pdf
Flooded Suction Reference: https://www.marchpump.com/wp-content/uploads/2019/07/march-pump-general-installation-guide-0750-040.pdf
About March Pump
March Manufacturing is a US manufacturer of centrifugal sealless magnetic drive pumps for chemical, industrial, medical, marine, solar and OEM applications. March Manufacturing was founded in 1954 as a job shop performing precision machining for the aircraft industry and operates out of Glenview, Illinois today.
Press Release Service by
Newswire.com
Original Source:
March Manufacturing to Exhibit at SUR/FIN 2021