FitLife Med Spa (480-300-7350) has expanded its center to provide weight loss solutions through its FitLife Fast Start Medical Weight Loss Program. The program is based on a 30-year-old treatment system that combines dieting, targeted medication, and other approaches.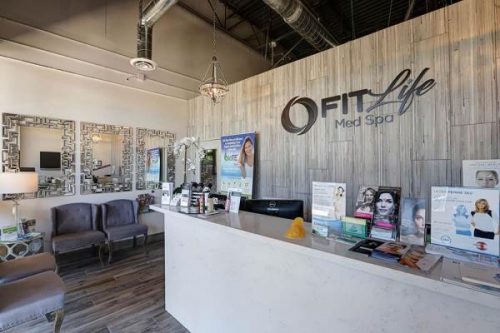 Chandler, United States - October 22, 2021 /NewsNetwork/ —
The esteemed weight loss center in Ocotillo, Arizona, is extending the services of its team of highly qualified medical experts to provide an all-encompassing treatment for long-term weight loss. The expansion adds to the center's range of services including cosmetic augmentations, hormone replacement therapy, and more.
Further details on this at: https://fitlifemedspa.com/services/medical-weight-loss
FitLife Med Spa's recent expansion focuses on women aged between the ages of 40 and 50 and offers treatments that leave them feeling healthier and leaner. The center bases its FitLife Fast Start Medical Weight Loss Program on a combination of the Very Low-Calorie Diet (VLCD) system and the Dr. Simeon protocol.
The Dr. Simeon protocol – also referred to as The Simeons protocol – is a weight loss system that prescribes scheduled dieting combined with targeted medication. It requires participants to eat the same 250-calorie solid meal twice a day at lunchtime and dinnertime. The protocol was first developed by Dr. Albert T. Simeons and has gained popularity as an effective weight loss system with various adaptations implemented by professionals from around the world.
The FitLife Fast Start Medical Weight Loss Program combines the Dr. Simeon protocol with VLCD to help the body lose 2,500 calories or more per day without slowing the metabolism.
This treatment lasts between 26 and 40 days, based on a patient's safe weight loss target determined by the team at FitLife Med Spa in consultation with the patient. The center assesses and screens patients during their first visit to evaluate their health status and eligibility for the program alongside a complete overview of what to expect throughout the program.
Along with its renowned medical weight loss program, FitLife Med Spa provides a range of services such as skin tightening, body contouring, facial vein removals, pigmentation removal, Botox treatments, and more.
About the Center
FitLife Med Spa is a cosmetic medical center based in Chandler, Arizona that specializes in solutions for healthy living, hormone balancing, specialized diets, and aesthetic treatments. The center is led by Medical Director and Nurse Practitioner Elvira Quijas and managed by Suzie Hessman.
For more information, please visit: https://www.fitlifemedspa.com
Contact Info:
Name: Suzanne Hessman
Email: Send Email
Organization: Fit Life Med Spa
Address: 990 East Riggs Road Ste 3, Chandler, AZ 85249, United States
Phone: +1-480-300-7350
Website: https://fitlifemedspa.com
Source: NewsNetwork
Release ID: 89050049