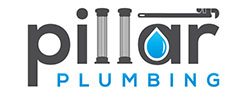 Pillar Plumbing now serving Humble, Houston, Texas, helping residents get ready for winter.
Veteran Plumbers Expanding Their Business As Forecasts Predict a Cold Winter.
Kingwood, Texas - 21st October, 2021 - Pillar Plumbing now covers the Humble area of Greater Houston, expanding the third generation family business. While having a reliable plumber might not have seemed too important at one time, after the storms of February 2021 Texans now really appreciate them.
The unexpected storms that hit Texas left damage that the state is still recovering from. Over 200 people sadly lost their lives, while 4.5 million Texans had no electricity and over 13 million had to boil their drinking water due to water line breaks and power disruptions affecting water treatment plants. On a smaller scale, many homes had burst pipes and other plumbing issues as Texan houses were not prepared for the record low temperatures.
The bad news is that Texas might be having a repeat of the unusually low temperatures this winter. The Farmer's Almanac has given this warning "In the Southern Great Plains, including Texas and Oklahoma, we are sorry to report that late January may bring some potentially frigid and flaky weather like you experienced last winter. Hopefully, it won't be as robust, but it doesn't hurt to be prepared." So what can Texans do to be prepared?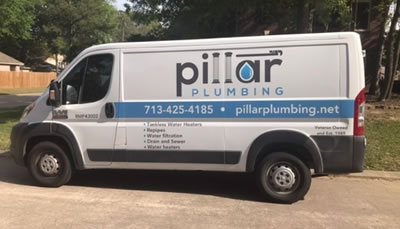 Some sensible steps to take are cleaning out and repairing gutters, having your furnace serviced, sealing any gaps and cracks and insulating any outside pipework. It makes sense to get your heating and air conditioning systems checked, especially if you haven't had the filters changed recently. It's worth preparing for the worst and making sure you have candles, plenty of warm blankets and a camping stove. Another good tip is to make sure you know how to turn off the water supply to your house and that you can do so quickly. That way if you do suffer from leaking pipes you can minimise the damage.
Pillar Plumbing are happy to help customers old and new prepare for winter. Their philosophy is that no job is too big or too small and they cover all services and products in residential plumbing and commercial plumbing, from a leaky faucet up to whole home repipes. Pillar Plumbing was founded by a veteran of WWII and the current owner Dustin Wells also served in the military. Their company motto is "Like a pillar – you can rely on us. It is a privilege and honor to take care of your home and business!" This commitment to high standards is reflected in the many reviews left by happy customers.
Hopefully the weather predictions for the coming winter will be wrong and Texas will enjoy its usual mild temperatures. However, if the worst does happen you can rely on Pillar Plumbing to take care of your home, not just in the Kingwood and Woodlands area but now also in Humble.
Media Contact
Company Name: Pillar Plumbing LLC
Contact Person: Dustin Wells
Email: Send Email
Phone: (713) 425-4185
Address:4834 Woodstream Village Dr Kingwood
City: Houston
State: Texas
Country: United States
Website: https://www.pillarplumbing.net/service-areas/humble-plumbing/