Dr. William Lester Jr. selected to be featured in the International Association of Top Professionals (IAOTP) Top 50 Fearless Leaders Publication
(PRUnderground) October 4th, 2021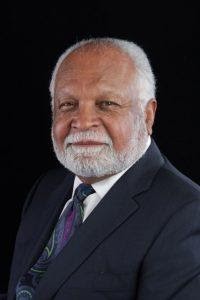 Dr. William Alexander Lester, Jr, is a Chemist & Educator for the University of California, Berkeley. He was recently chosen to be featured in the Top 50 Fearless Leaders Publication by the International Association of Top Professionals (IAOTP).
While being selected to be published in IAOTP's Top 50 Fearless Leaders Publication, is an honor in itself, only 50 of the world's most brilliant, courageous, inspirational professionals are selected for this distinction.
These special honorees are hand selected to share their stories of perseverance, resilience, passion and strength. They have made outstanding contributions to society; they have impacted their industries and are respected in their trades. A chapter will be dedicated to each honoree and the book is anticipated to be released in the 4th quarter of 2021.
Dr. Lester has exemplary brilliance in his field and has dedicated more than sixty years of his career as a Chemist. He was recognized as Top Chemist Educator of the Year, and he was honored for the prestigious Lifetime Achievement award. Dr. Lester will be inducted into the exclusive Hall of Fame and receive the Chemist of the Decade award at IAOTP's Annual Awards Gala being held at the Plaza Hotel in New York City this December.
As a renowned Chemist and Educator, Dr. Lester has demonstrated success not only as a Professor in the Department of Chemistry at UC, Berkeley, but in all his prior positions. His impressive repertoire of prior roles has included Physical Chemist with the National Bureau of Standards in Washington DC; Staff Scientist and Manager, IBM San Jose Research Laboratory; Director of the National Resource for Computation in Chemistry and concurrently an Associate Director at Lawrence Berkeley National Laboratory (LBNL); Associate Dean for the College of Chemistry at UC Berkeley. While Professor of Chemistry at UC Berkeley, Dr. Lester was also a Faculty Senior Scientist at LBNL.
Before embarking on his professional career path, Dr. Lester received his B.S. and M.S. degrees in Chemistry from the University of Chicago, and his Ph.D. in Chemistry from The Catholic University of America in 1964.
Throughout his remarkable career, Dr. Lester has remained active in his community and was recognized worldwide for his outstanding leadership and commitment in the fields of chemistry and higher education. He has received many awards, accolades and has been featured in numerous publications multiple years in a row such as Marquis Who's Who, Who's Who in Science and Engineering, Who's Who in the West, and Who's Who in the World. This year Dr. Lester graced the front cover of TIP (Top Industry Professionals) Magazine displaying his achievements and was interviewed on T.I.P. Radio by the International Association of Top Professionals (IAOTP). In previous years, he was the recipient of an Outstanding Contribution Award given by IBM (1974) and an Outstanding Service Award given by the National Science Foundation (1996) and was the recipient of the Outstanding Teacher Award by the National Organization for the Professional Advancement of Black Chemists and Chemical Engineers (1986). Furthermore, the Catholic University of America honored him with the Alumni Award in Science (1983) and he received the Percy L. Julian Award by the National Organization for the Professional Advancement of Black Chemists and Chemical Engineers (1979).
Aside from his successful career as a Professor, Dr. Lester is also a sought-after lecturer, speaker, published author and contributor to over 200 papers in professional journals. He is a Fellow of the American Association for the Advancement of Science, the American Physical Society, the American Chemical Society, the California Academy of Sciences and is a member of the International Academy of Quantum Molecular Science.
Looking back, Dr. Lester attributes his success to his experience, education, mentors he has had along the way and staying passionate in all his endeavors.  Dr. Lester says he has been blessed; he loves doing what he is doing.  When he is not working Dr. Lester enjoys traveling, reading and the arts. For the future Dr. Lester hopes to continue making a positive difference in people's lives anyway that he can through his work as an Educator for Higher Education and as a prominent Chemist.
For more information on Dr. William Lester please visit:
www.iaotp.com/drwilliamalesterjr
To View his Video Biography: https://youtu.be/14SLkaa0fTI
About IAOTP
The International Association of Top Professionals (IAOTP) is an international boutique networking organization that handpicks the world's finest, most prestigious top professionals from different industries.  These top professionals are given an opportunity to collaborate, share their ideas, be keynote speakers, and to help influence others in their fields. This organization is not a membership that anyone can join.  You have to be asked by the President or be nominated by a distinguished honorary member after a brief interview.
IAOTP's experts have given thousands of top prestigious professionals around the world, the recognition and credibility that they deserve and have helped in building their branding empires.  IAOTP prides itself to be a one of a kind boutique networking organization that hand picks only the best of the best and creates a networking platform that connects and brings these top professionals to one place.
For More information on IAOTP please visit:   www.iaotp.com
The post Dr. William Lester Jr. Featured in IAOTP's Top 50 Fearless Leaders Publication first appeared on PRUnderground.
Press Contact
Name: Stephanie Cirami

Phone: 212 634 4427

Email: Contact Us

Website: https://www.iaotp.com/
Original Press Release.