Swain Girl Media has partnered with iMakeStarz Digital Broadcasting Network to bring entertainment to your TV screen.
(PRUnderground) September 21st, 2021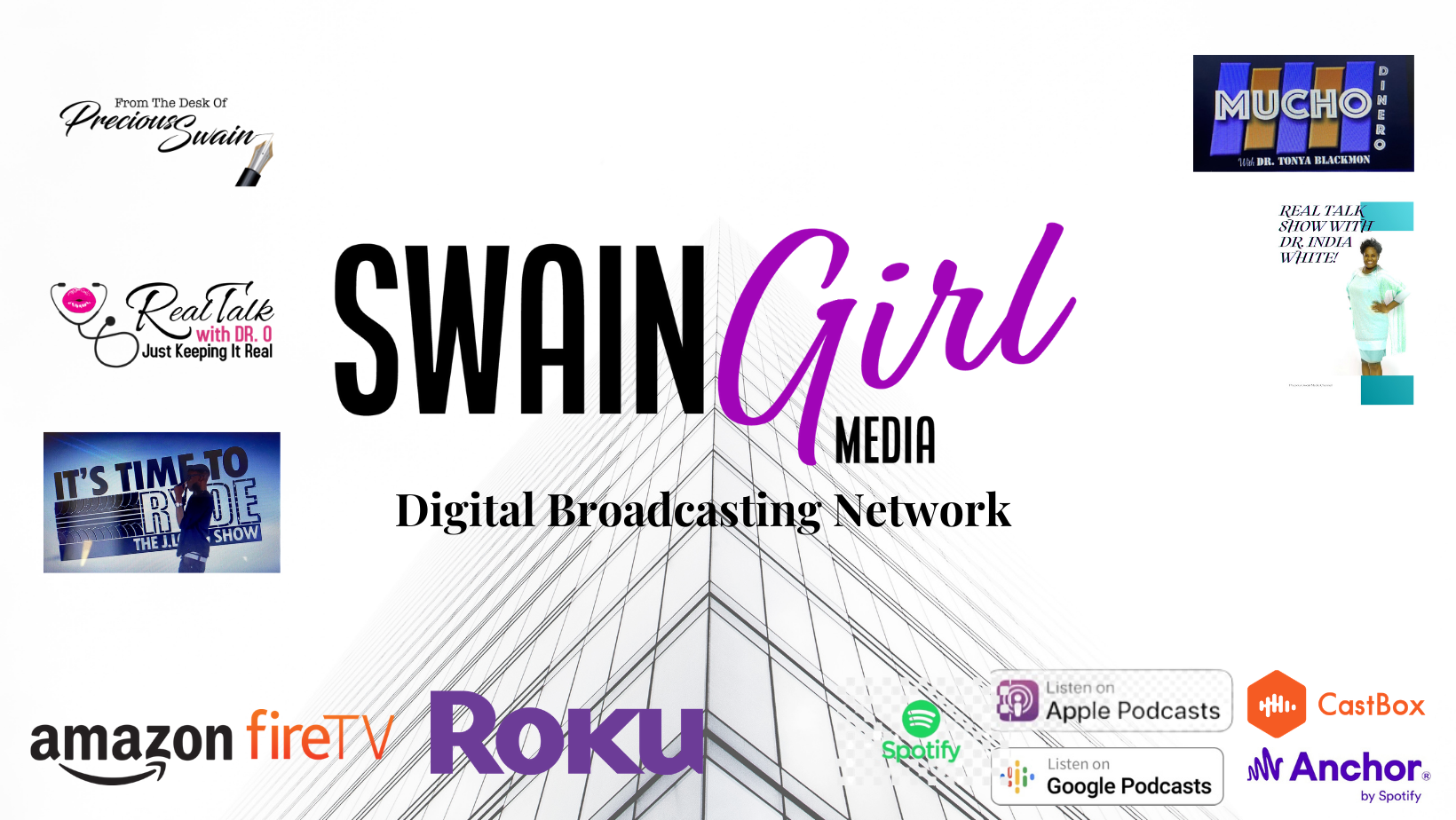 Have you ever been flipping through the channels on your TV and wondered why you don't see any of the talent local to you?
That is all changing. Did you know that Roku reaches over 55 Million Active Monthly Viewers? Or that Firestick reaches over 50 Million Active Monthly Viewers? Let us help you reach them.
iMakeStarz Digital Broadcasting Network currently has two channels I Make Starz and I Make Starz Music that focus on the overlooked talent and content creators. Comedians, Artists, Talk Show, Movies, Documentaries and more are available for your viewing pleasure.  Add their channel on Roku and Firestick. For those that prefer the web they can be found at https://imakestarztv.com on your computer or mobile device.
Swain Girl Media brings three channels Swain Girl Media, It Is So, and Mucho Dinero TV to the screen. If you are looking for inspirational, educational, motivational, and entertaining content look no further. There is a little something for everyone. You can add these channels on Roku and Firestick. For those that prefer web based viewing visit https://swaingirlmedia.com on your computer or mobile device.
Tune in to view and support:
Studio Lyfe w/ @MrPeakLevel

Coture Conversations w/ Antuan Wright

It's Tyme to Ryde

From The Desk of Precious Swain

Walk on the Wild Side w/ Wildman Teddy T
And much more
Content Creators /Ministries /Educators
If you have a show, a comedy skit, a music video (any genre), a weekly ministry service, a movie, a documentary, commercials or anything of that nature and need an outlet to bring your content to the masses contact:
Precious Swain-Peaks of Imprecious Entertainment Services
(786)361-8235
About Swain Girl Media
Swain Girl Media is a Publishing Company/Digital Broadcasting Network. Providing top notch quality to not only the client but the audience that they serve. SGM brings video content creators to the big screen on both Roku and Amazon Firestick, through web based platforms https://swaingirlmedia.com, youtube, vimeo and dailymotion. In audio format via Podcast available on Apple, Spotify, and Amazon Music. Also, assisting authors in publishing their books and making them available everywhere books are sold.
The post Precious Swain-Peaks Creates A Streaming Channel With The Independent Content Creator In Mind first appeared on PRUnderground.
Press Contact
Name: Precious Swain-Peaks

Phone: (786)361-8235

Email: Contact Us

Website: https://swaingirlmedia.com
Original Press Release.