This weekend, Franciscan Sisters of Christian Charity feature songs focused on "Sister Water", a rejuvenating and sacramental elemental celebrated by St. Francis.
(PRUnderground) September 16th, 2021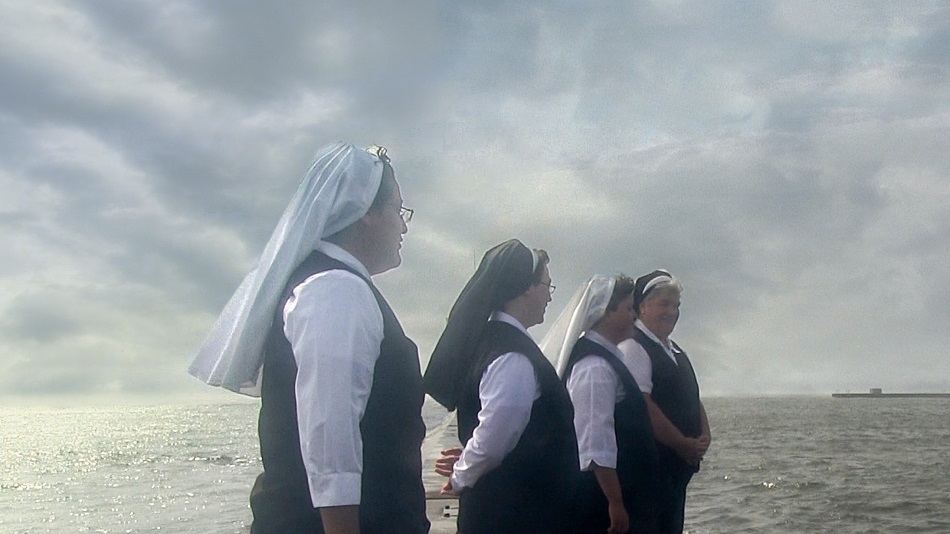 Songs and Artists include Gather at the Water by Sarah Hart, her inspirational reflection on Baptismal Life and Calling; Waves of Blue by Sam Lyons, from The Steel Bridge Concert Series in Sturgeon Bay WI; Beach Boy Al Jardine's "Don't Fight The Sea" featuring the Beach Boys;  "Water From The Rock" by Franciscan Sister Novice Maria Guadalupe, OFS, her poem that became a song following the encouragement of another one of our sisters; and "Celebrate this Life" by Twin Cities Singer-Songwriter Michael Loonan. Enjoy videos and insights from the artists in the stream.
The sisters also invite those near us in Northeastern Wisconsin to join us on September 18th for International Coastal Cleanup Day, https://www.facebook.com/events/3000192520260110/
St. Francis recognized water as a precious resource and inspires us today in our relationship with our 'sister'. From our early foundation years in Wisconsin, our Franciscan Community has enjoyed the shimmering streams of the Manitowoc River, the gentle ripples of Silver Lake or the grander waves of Lake Michigan in our close proximity.
Canticle of the Creatures expresses well the Franciscan respect for Sister Water that sustains all of life.Praised be You, my Lord, through Sister Water who is so useful, precious, and pure….
Since 1869, Franciscan Sisters of Christian Charity have served in Catholic Health Care, Education, Campus Ministry and Parish-Community Service. Recently, discerning women have been joining us from Michigan, Colorado, North Carolina, Wisconsin and Texas.
God Calls You. We Invite You  Dios te llama. Te invitamos.
Franciscan Sisters of Christian Charity
Hermanas Franciscanas de la Caridad Cristiana
About Franciscan Sisters of Christian Charity
Franciscan Sisters of Christian Charity serve in Catholic Health Care, Education, Parishes and Campus Ministry outreach in the Southwest, Central and Upper Midwest United States. Learn more about the Franciscan Sisters' latest ministries and vocations at https://fscc-calledtobe.org
The post Streaming Concert This Weekend: Celebrate "Sister Water" Songs Featured by Franciscan Sisters first appeared on PRUnderground.
Press Contact
Name: Sr. Julie Ann Sheahan, OSF

Phone: 920-323-9632

Email: Contact Us

Website: https://fscc-calledtobe.org/
Original Press Release.