Charlotte Canion, Author, Keynote Speaker, Inventor and Mentor, was recently chosen to receive the prestigious Lifetime Achievement Award for 2021 given by the International Association of Top Professionals (IAOTP).
(PRUnderground) August 23rd, 2021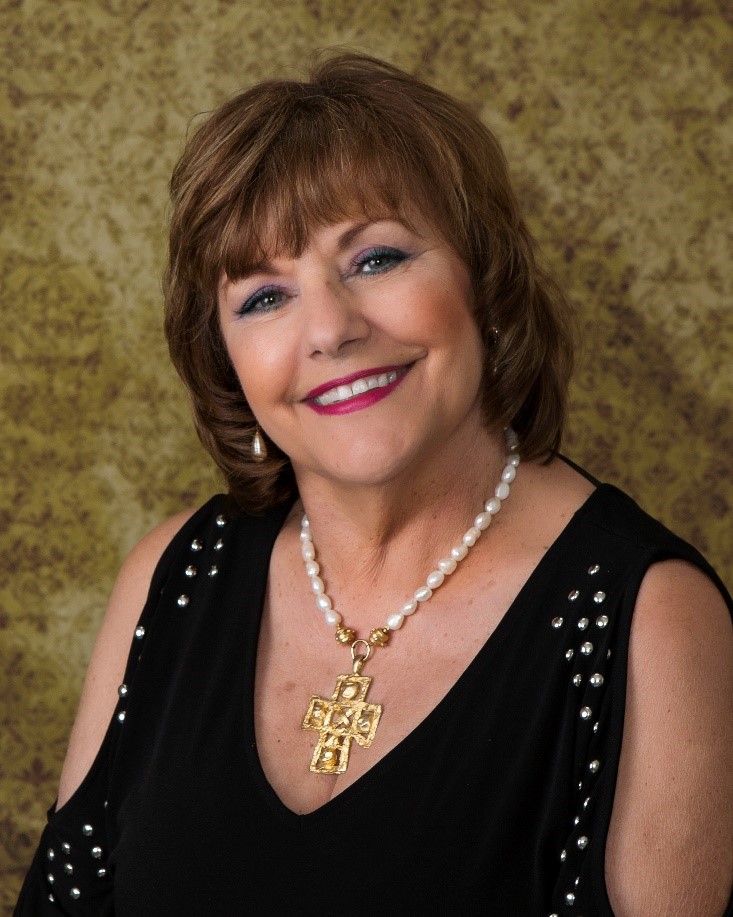 Charlotte Canion, Author, Keynote Speaker, Inventor and Mentor, was recently chosen to receive the prestigious Lifetime Achievement Award for 2021 given by the International Association of Top Professionals (IAOTP).
While inclusion with the International Association of Top Professionals is an honor in itself, only a few members are chosen for the prestigious Lifetime Achievement Award. These special honorees are distinguished based on their longevity in their fields, their contributions they have made to society and the impact they have had on their industries. Furthermore, Ms. Canion will receive her recognition from 2020 as Empowered Woman of the Year while in attendance of IAOTP's 2021Annual Awards Gala being held at the Plaza Hotel in NYC this December.  www.iaotp.com/award-gala
Ms. Canion is being recognized as a Lifetime Achievement Awardee for dedicating more than 20 years of experience as a caregiver, who has used her unique experiences to catapult her writing career. While caring for her three aging parents, Ms. Canion collected her real-life stories, which were exhibited through her award-winning book "You Have to LAUGH To Keep From CRYING/ How to Parent Your Parents". Through this book, Ms. Canion teaches that one must empower themselves by putting on the Armor of Knowledge, to find the humor in every situation.
Charlotte's impressive repertoire of published works have included a companion workbook entitled "Parenting Your Parents Journal", which helps answer many of the questions that a caregiver needs to know. Ms. Canion has demonstrated success as an award-winning author, and she also a host on Indie Beacon Radio.  During COVID Lockdown:  Charlotte has made over 700 masks and  mailed them to fellow caregivers and to her friends all over the US. Charlotte has earned the title: Texas Super Star Master Gardener and she is the inventor of the Basket Jacket, an insulated cover for hanging plants and has written a gardening book entitled "MeMom and Friends Gardening Tips".
Ms. Canion is passionate about teaching aging seniors and caregivers how to install Keyhole and Raised Bed Gardens. Canion has written many articles for magazines and is featured in "Short Stories by Texas Authors" volumes four and five. During COVID she co-authored "SPARKS / Ignite Your Way to Success" and has just finished writing a children's book, intitled "Charlie is looking for a mate." 
Moreover, Charlotte has completed the NSA Academy certification and the National Senior Caregiver Certification. She belongs to several prestigious organizations and is an active member of her church. She has served on many boards and actively participates as a member for the Texas Authors Association, Authors Marketing Guild, National Speakers Association, Wise County Garden Club, Denton County Master Gardeners, Area Business Women's Network, Continuity of Care CBA, Friends of the Library / Lifetime Member, Christian Women in Media Association and the Cameo Club (who perform at senior facilities). Her most recent accomplishment is 1st Runner-Up in the Ms. Texas Senior America pageant, who's goal is to celebrate Senior Women and honor all women giving them a platform to demonstrate their dignity, maturity, inner beauty and talents.
Throughout her remarkable career Ms. Canion has received awards, accolades and has been recognized worldwide for her outstanding leadership. Her authentic leadership as a female business professional is what afforded her the achievement of the Empowered Woman Award given by the International Association of Top Professionals. For 2019 she was featured in TIP (Top Industry Professionals) Magazine and was selected as Top Author of the Year by IAOTP. In 2018 she was the recipient of the Best Self Help Book in the state of Texas, chosen as Pinnacle Professional of the Year and for another Lifetime Achievement Award by Continental Who's Who. Ms. Canion also received the award for Top 50 Authors You Should Be Reading, WOW – Women of Worth Award, Spirited Woman Award and CUTV Author of the Year, Marque Who's Who Award, and a US Presidential Service Award, just to name a few.
The President of IAOTP, Stephanie Cirami, stated "Choosing Ms. Canion for this most recent recognition was an easy decision for our panel to make.  She has dedicated her life's work to helping people find joy and happiness in their end-of-life journey. Her empathy, compassion and experiences are relatable, and her stories are inspiring. We are looking forward to celebrating her outstanding accomplishments at the gala."
Looking back, Ms. Canion attributes her success to her perseverance, her work ethic and her adaptability, which her parents instilled in her.  When not working, she enjoys traveling, and spending time with her family, which includes 20 grandchildren.  For the future, she hopes to continue helping others build and reinforce happy memories by remembering to find humor during an otherwise difficult and overwhelming end of life journey.  "Remember all you will have left are memories once your Loved Ones are gone, create new ones now."
Watch her video: https://www.youtube.com/watch?v=L6BzSrWnujA
For more information on Ms. Canion please visit: www.howtoparentyourparents.net
https://charlottecanionspeaks.now.site/home
check it out
New  Book:   Sparks – Ignite Your Way To Success
Amazon now for presale.       CharlotteCanionAmazon
About IAOTP
The International Association of Top Professionals (IAOTP) is an international boutique networking organization that handpicks the world's finest, most prestigious top professionals from different industries.  These top professionals are given an opportunity to collaborate, share their ideas, be keynote speakers, and to help influence others in their fields. This organization is not a membership that anyone can join.  You have to be asked by the President or be nominated by a distinguished honorary member after a brief interview.
IAOTP's experts have given thousands of top prestigious professionals around the world, the recognition and credibility that they deserve and have helped in building their branding empires.  IAOTP prides itself to be a one of a kind boutique networking organization that hand picks only the best of the best and creates a networking platform that connects and brings these top professionals to one place.
For More information on IAOTP please visit:   www.iaotp.com
The post Charlotte Canion receives IAOTP's Lifetime Achievement Award first appeared on PRUnderground.
Press Contact
Name: Stephanie Cirami

Phone: 212 634 4427

Email: Contact Us

Website: https://www.iaotp.com/
Original Press Release.