Nancy Lynne Harris, Shaman, Spiritual Teacher & Author, of GodSpirits United LLC, was recently chosen to receive the Empowered Woman of the Year Award for 2021 given by the International Association of Top Professionals (IAOTP).
(PRUnderground) August 16th, 2021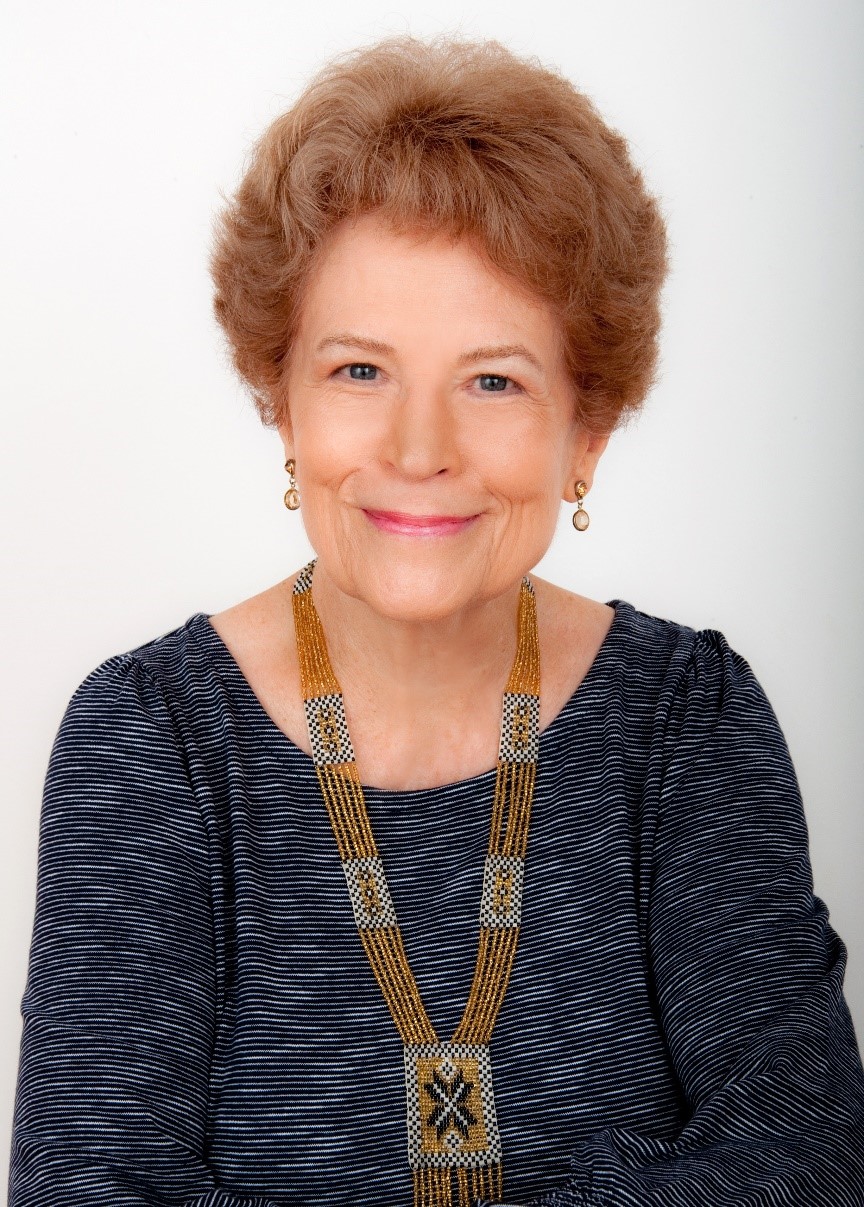 Nancy Lynne Harris, Shaman, Spiritual Teacher & Author, of GodSpirits United LLC, was recently chosen to receive the Empowered Woman of the Year Award for 2021 given by the International Association of Top Professionals (IAOTP). Her exemplary role as a female business professional and talented entrepreneur displays her influence, capability, and proficiency.
Inclusion with the International Association of Top Professionals (IAOTP) is an honor in itself, only a few women are chosen for this distinction based on their years of experience, professional accomplishments, academic achievements, leadership abilities, and contributions to their communities. With innovation and compassion, these women empower others to reach their goals, while creating change for future generations. Furthermore, Nancy will be honored for her selection from 2020 as Top Shaman & Spiritual Teacher of the Year at IAOTP's Annual Awards Gala being held at the Plaza Hotel this December.  www.iaotp.com/award-gala
The President of IAOTP, Stephanie Cirami, stated "Choosing Nancy for this most recent recognition was an easy decision for our panel to make. She provides visionary leadership as a female entrepreneur and her extraordinary accomplishments prove she can empower women worldwide. We look forward to celebrating all of her merits at the Annual Awards Gala and cannot wait to see more amazing work from this woman."
With over 25 years of professional experience as a Spiritual Teacher and Shaman, Nancy has certainly proven herself as an accomplished professional and expert in her field. She is a dynamic, results-driven leader who specializes in spiritual counseling and shamanic treatments. Nancy is widely known for her ability to heal depression and glaucoma.
She is the Founder of GodSpirits United, LLC, a company that helps people recover from medically incurable illness and addictions by teaching them how to shift their energy for healing. Nancy offers energy treatments and spiritual readings in person or remotely by telephone. She offers training by internet entitled "12 Steps to Heal Yourself Without Medicine."
Nancy's deep understanding of how Jesus moved energy led her to the highlight of her career. She was able to heal herself after her left femur (leg bone) separated from her hip bone shortly after the suicide of her oldest son, Jeff. After several months of limping in great pain, she healed herself by realizing that she felt "disconnected" from her son, and her attitude was manifesting on her body. By thinking "Nothing can separate me from the love of God" she reversed her feelings of disconnection, and her bones reconnected almost instantly. Nancy healed her son Michael of congenital glaucoma, which is medically incurable, after the doctors had performed eye surgery twice to prevent high pressure from damaging his optic nerve, which would have resulted in blindness if left untreated.
Before embarking on her current career path, Nancy graduated from The Four Winds Society, the world's most extensive professional training in Andean energy healing and shamanism. She completed advanced training in Theta Healing, and also received training in spiritual healing through the Eschatology Foundation in Los Angeles, CA. Nancy has worked with mentors such as Dr. Alberto Villoldo, Don Oscar Miro-Quesada, James VanPraagh, and Dr. Hank Wesselman. In addition to her spiritual achievements, Nancy holds a Master of Arts Degree in Music Theory and a Bachelor of Arts Degree in Piano Performance. She is Nationally Certified as a piano teacher through Music Teachers National Association.
Throughout her illustrious career, Nancy has received awards and accolades and has been recognized worldwide for her notable leadership and dedication to the profession. She was featured in TIP (Top Industry Professional) Magazine and she is being considered for the prestigious Lifetime Achievement Award given by IAOTP. In past years, Nancy received an award from Worldwide Who's Who for excellence in energy medicine.
Aside from her successful career, Nancy is a sought-after speaker who helps people understand how to shift the creative energy to change their blood chemistry and heal themselves. She also conducts educational workshops that focus on thinking specific positive thoughts to help bathe the bodily organs in nourishing healthy fluids, which regulate body chemistry and shift the energy to heal your illness.
As a published author through Amazon.com, Nancy has written numerous books on these subjects. Her publications include Miracles Master the Art: Healing Medically Incurable Illness; Mental Illness Heal Yourself; Invasion Revealed: Healing Alcoholism, Mental illness & Drug Addiction; Heal Yourself of Anything: Example Glaucoma; COMI: How to Consciously Overcome Mental Illness; and How to Heal Your Hang-Ups: Depression, Alcohol and Drug Addiction. 
Looking back, Nancy attributes her success to her training, insightfulness, and her unique ability to teach others how to heal themselves without medicine. When not working, Nancy enjoys playing jazz piano. For the future, she hopes to continue helping people stay healthy and free of pain while freeing the body and aura from negative emotional energy.
For more information on Nancy Lynne Harris please visit: www.nancylynneharris.com
Her books can also be seen and ordered from this link: https://vendor.getstartedbooks.com/product-tag/nancy-lynne-harris/
To view her video Biography please visit: https://youtu.be/ZpMF5CHCqfs
About IAOTP
The International Association of Top Professionals (IAOTP) is an international boutique networking organization that handpicks the world's finest, most prestigious top professionals from different industries.  These top professionals are given an opportunity to collaborate, share their ideas, be keynote speakers, and to help influence others in their fields. This organization is not a membership that anyone can join.  You have to be asked by the President or be nominated by a distinguished honorary member after a brief interview.
IAOTP's experts have given thousands of top prestigious professionals around the world, the recognition and credibility that they deserve and have helped in building their branding empires.  IAOTP prides itself to be a one of a kind boutique networking organization that hand picks only the best of the best and creates a networking platform that connects and brings these top professionals to one place.
For More information on IAOTP please visit:   www.iaotp.com
The post Nancy Lynne Harris selected for IAOTP's Empowered Woman Award by IAOTP first appeared on PRUnderground.
Press Contact
Name: Stephanie Cirami

Phone: 212 634 4427

Email: Contact Us

Website: https://www.iaotp.com/
Original Press Release.