Is Today's Smart Money in Commodities?
August 09, 2021 at 12:07 PM EDT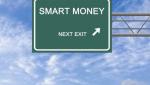 Investors following the smart money may want to pile into commodities and funds like the Invesco DB Commodity Index Tracking Fund (DBC). In this case, tailing hedge fund bets on commodities could be the winning play. With a rise in consumer prices, commodities can also serve as an inflation hedge....