Looking for Dividend Dynamite?
August 04, 2021 at 11:00 AM EDT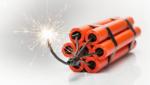 These are exciting times for dividend investors, and with payout expectations running almost as hot as summer temperatures, the SmartETFs Dividend Builder ETF (DIVS) could keep on growing. DIVS is an actively managed ETF, and while investors have their choice of dozens of passively managed dividend...