Is Your ETF Using a New Rule Book?
June 24, 2021 at 11:26 AM EDT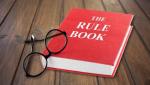 CFRA's ETF star ratings are derived from what is inside the portfolio and how much it costs rather than solely relying on past performance. The value of this approach is particularly notable when an ETF changes its tracking index, as this makes the fund's track record less useful. For example,...