The RPG ETF: What's 'Growthier' than Growth?
May 06, 2021 at 09:06 AM EDT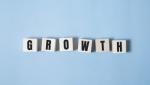 The value factor is finally outshining growth, but that doesn't mean investors should abandon assets like the Invesco S&P 500 Pure Growth ETF (NYSEARCA: RPG). In fact, RPG could prove useful as 2021 moves along because low interest rates are helping companies spend capital on, well,...