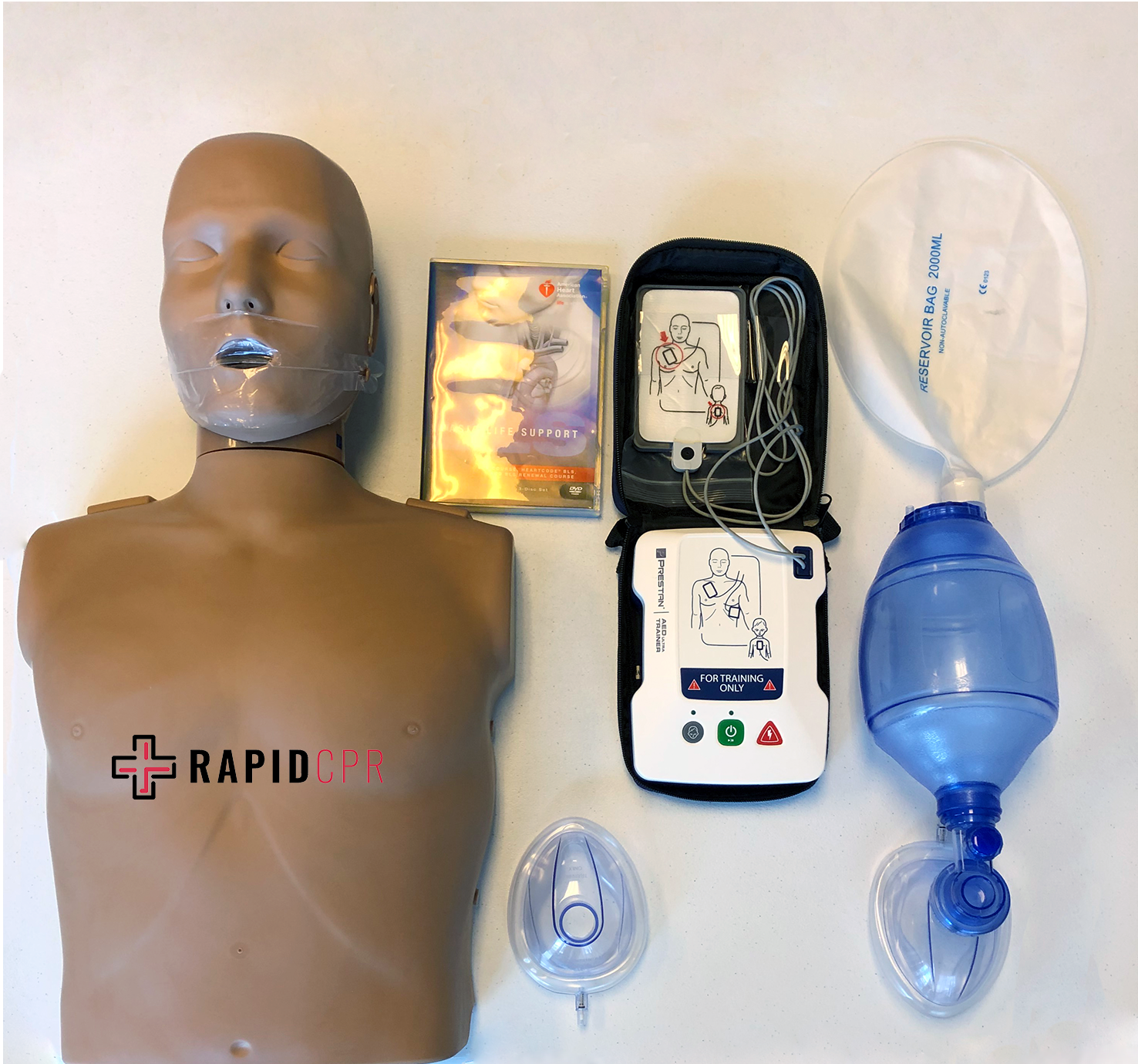 Rapid CPR, an American Heart Association Certified Training Provider continues to offer AHA certified courses in BLS training for people in New Jersey. The company training sessions are ideal for first time learners and experienced practitioners looking to renew their AHA BLS Provider card. Rapid CPR's AHA training classes are held everyday at the company's location in Union, NJ.
At a time when the Pandemic is still rampant in the country, Basic Life Support is an important skill to learn. 70 percent of cardiac emergencies, or unrelated emergencies, happen at home. Besides, people like babysitters, caregivers, healthcare providers and even employees should learn how to administer CPR, or BLS in the event of an emergency. A slight distraction could be disastrous which is why a heartsaver course could make a world of difference in saving someone's life. While it cannot be avoided, it is imperative that people learn basic first aid, including CPR, to handle any situation. Learning hands on CPR is better than learning no CPR at all.
Rapid CPR offers BLS and Heartsaver First Aid CPR AED courses certified by the American Heart Association designed for anyone with no medical training or experience who needs a course completion card for their job, regulatory (e.g., OSHA), or the general public wanting to learn BLS and  be prepared for an emergency in any setting. Courses are taught according to AHA guidelines with training and instruction imparted by AHA certified instructors who cover a range of medical conditions, injuries, routine illnesses, and general first aid. Those who complete a course are awarded certificates issued and certified by the AHA valid for two years. Every course covers subjects like:
First aid basics

Medical emergencies

Injury emergencies

Environmental emergencies

Preventing illness and injury

Adult CPR and AED use

Opioid-associated life-threatening emergencies

Child CPR AED and Infant CPR

Besides catering to individuals, Rapid CPR also provides Corporate CPR training with certified CPR trainers conducting training sessions on location. Rapid CPR also provides BLS renewal sessions for experienced practitioners holding valid healthcare provider cards issued via the American Heart Association.
Rapid CPR is an authorized American Heart Association Training Provider established by Christian Anderson. The company offers certification course in BLS and Heartsaver First Aid CPR AED for individuals and corporates. BLS/heart code sessions usually last an hour while BLS Provider Renewal sessions last 1.5 hours. All sessions are conducted according to COVID-19 protocols with complete social distancing. For a more immersive and engaging experience, the company arranges only small class sizes with certificates provided the same day. All courses can be scheduled online.
Media Contact
Company Name: Rapid CPR
Contact Person: Christian Anderson
Email: Send Email
Country: United States
Website: http://www.rapidcpr.com