After a Watershed Year, What's the Outlook for Energy?
January 04, 2021 at 15:03 PM EST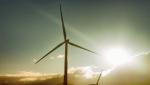 The energy market experienced a watershed year in 2020, as this was the first time that traditional energy exchange-traded funds fell and renewable energy ETFs rose. The traditional energy market has been shaky ever since prices fell in 2015 when a glut of petroleum flooded world markets. Supply...