Are Nigerian Stock ETFs the Ultimate Value Play?
December 10, 2020 at 12:29 PM EST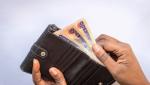 High-level officials in Nigeria are forecasting a comeback for the country's economy in 2021. This is a positive sign for ETF investors looking for value plays in emerging markets with funds like the Global X MSCI Nigeria ETF (NGE). NGE seeks to provide investment results that correspond...