Wishing You Could Easily Dial Down Your Investment Risk?
December 02, 2020 at 09:59 AM EST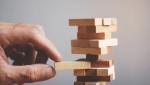 One of advisors' primary objectives when managing client portfolios is to reduce risk and volatility. That objective has been historically managed through the 60/40 equity/fixed income split. However, some model portfolios offer better avenues to managing volatility. Consider...