Where Can Investors Find ETFs with Solid Dividend Yields?
October 15, 2020 at 12:13 PM EDT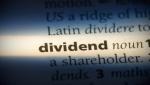 When bonds can't cut it due to today's low yields, investors can look to exchange-traded funds (ETFs) for additional fixed income options. That said, where exactly can investors find solid dividend yields in ETFs? "Income investors love to have dividend stocks in their...