Will ESG Become Almost Mandatory for the Modern Portfolio?
October 13, 2020 at 10:59 AM EDT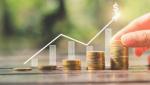 Environmental, social and governance (ESG) investing was a niche corner of the capital markets, but it gained traction quickly and has become a household name even during the height of the Covid-19 pandemic. As such, some market experts posit that ESG will become a mandatory part of an...