Should Traders Tail Goldman's Bets Against the U.S. Dollar?
October 13, 2020 at 11:03 AM EDT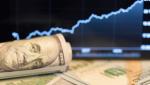 As they say in gambling, it's typically best to follow the smart money and in this case, it's global investment firm Goldman Sachs and their bearishness when it comes to the U.S. dollar. According to a recent CNBC article, the firm is sensing weakness in the greenback with a forthcoming...